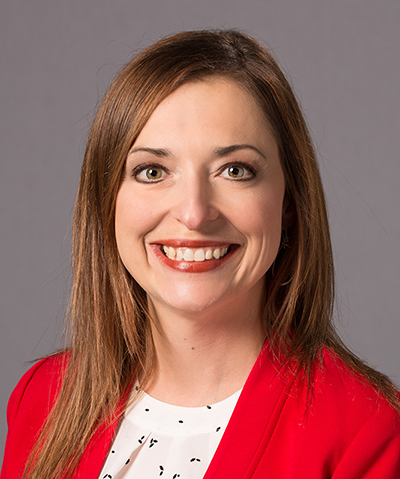 Kristina Phillips, PhD
Investigator
Contact Info
Email: Kristina.T.Phillips@kp.org
Phone: (808) 432-4687
Kristina Phillips, PhD, is a clinical psychologist and research investigator at CIHR, Kaiser Permanente Hawaii. She completed her PhD in Clinical Psychology and Behavioral Medicine from Bowling Green State University and a post-doctoral fellowship at the Center for Alcohol and Addiction Studies at Brown University. Dr. Phillips joined CIHR in 2019 and has expertise in substance use and addiction. Her primary research interests focus on contextual factors contributing to substance-related harm, health outcomes associated with substance use, risk reduction, brief intervention and treatment outcome, and ecological momentary assessment (EMA) and intervention (EMI; mHealth). In addition, her work is increasingly including a focus on health disparities among Asian American, Native Hawaiian, Pacific Islander and other groups, co-use of cannabis, nicotine, and/or alcohol, and smoking cessation.
Dr. Phillips was recently the principal investigator and co-investigator of two NIDA-funded clinical trials that tested a risk reduction intervention with motivational interviewing components for people who inject drugs in Denver and Boston. Another line of her research program focuses on cannabis use, craving, and psychological co-morbidity in young adults. A project on this topic was recently funded by NIDA and utilized ecological momentary assessment to learn about participant behaviors "in the moment" using smartphones. Dr. Phillips plans to continue her work on mobile assessment with a new NIDA-funded project that will examine environmental factors associated with high-risk practices among people who inject drugs in Hawai'i.
Before joining CIHR, Dr. Phillips was a professor in the School of Psychological Sciences at the University of Northern Colorado, where she developed her research program, taught undergraduate and graduate courses, and mentored students in independent research.
Selected Publications:
Phillips, K.T., Okamoto, S., Johnson, D., Manglallan, K., Rosario, M.H., & Pokhrel, P. (2021). Correlates of tobacco use among Asian and Pacific Islander youth and young adults in the U.S.: A systematic review of the literature. Clinical and Experimental Psychopharmacology, 29(5), 440-455.

https://doi.org/10.1037/pha0000511

Phillips, K.T., Stewart, C., Anderson, B.J.,

Liebschutz, J.M., Herman, D.S.,

& Stein, M.D. (2021). A randomized clinical trial of a brief behavioral risk reduction intervention to reduce skin infections among people who inject drugs. Drug and Alcohol Dependence,

221,

108646.

https://doi.org/10.1016/j.drugalcdep.2021.108646

Phillips, K.T., Phillips, M.M., Lalonde, T.L., & Prince, M.A. (2018). Does social context matter? An ecological momentary assessment study of marijuana use among college students. Addictive Behaviors, 83, 154-159. doi: 10.1016/j.addbeh.2018.01.004
Full List of Publications:
HEALTH SYSTEMS NODE (HSN) OF THE NIDA CLINICAL TRIALS NETWORK (CTN)

The HSN of the NIDA CTN is a network of 16 health systems that aim to test new approaches for identifying substance use and substance use disorder (SUD) as a way to increase engagement in treatment, test new approaches to improving SUD outcomes in medical settings, and develop novel measures and methods for SUD research using the electronic health record.

UG1DA040314

Sponsor: NIH/NIDA

Subcontract to Kaiser Permanente Northern California

KPHI Co-Investigator: Kristina Phillips, PhD

CONTEXTUAL FACTORS OF THE RISK ENVIRONMENT SURROUNDING INJECTION DRUG USE: A REAL-TIME APPROACH

The goal of this project is to use ecological momentary assessment to identify aspects of the risk environment that are associated with high-risk drug and injection practices among diverse people who inject drugs.

R21 DA052877

Sponsor: NIH/NIDA

Principal Investigator: Kristina Phillips, PhD