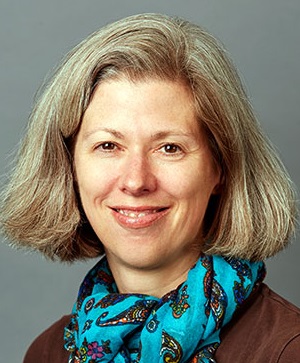 Teresa Hillier, MD, MS
Distinguished Investigator
Contact Info
Email: Teresa.Hillier@kpchr.org
Phone: (503) 335-2478
Teresa Hillier, MD, MS, is an endocrinologist and distinguished investigator who holds appointments at CIHR and the Center for Health Research. Her research focuses on how modifiable risk factors earlier in life can affect future risk of endocrine diseases across the lifespan, including gestational diabetes, obesity, metabolic syndrome, type 2 diabetes, and osteoporosis.
Active in diabetes and obesity research, Dr. Hillier has done pioneering work in GDM, or gestational diabetes in pregnancy. In 2007, she and her team demonstrated an ongoing effect of maternal hyperglycemia to imprint childhood obesity in a study of nearly 10,000 children at Kaiser Permanente Hawaii (KPH) and Kaiser Permanente Northwest (KPNW). She directed a study partnering with both regions to implement early screening and treatment of GDM among high-risk obese women. She currently is leading another study that partners with both regions to randomize two different strategies of GDM screening to evaluate outcomes for mother and baby, and is co-leading a new study in both regions for a national consortium that will utilize continuous glucose monitoring during pregnancy to characterize both normal and abnormal glucose changes over the entire duration of pregnancy.
Dr. Hillier has nearly 20 years' experience as the principal investigator of multicenter trials and as the principal investigator of multisite projects at CIHR and CHR. From 2000-2018, she was principal investigator of the Study of Osteoporotic Fractures (SOF) CHR clinical site, an ongoing, 30-year U.S. multicenter prospective cohort study of 9,704 women ages 65 and older. The SOF study examined risk factors for osteoporosis as well as characteristics of exceptional aging among postmenopausal women.
Dr. Hillier received her MD from Oregon Health & Science University and a master's degree in epidemiology from the University of Virginia. She served her residency in internal medicine at Providence Medical Center in Portland and an endocrinology fellowship at the University of Virginia.
Selected Publications:
Pedula KL, Hillier TA, Ogasawara KK, Vesco KK, Lubarsky S, Oshiro CES, VanMarter J.
A randomized pragmatic clinical trial of gestational diabetes screening (ScreenR2GDM): Study design, baseline characteristics, and protocol adherence.
Contemp Clin Trials. 2019 Oct;85:105829. doi: 10.1016/j.cct.2019.105829. Epub 2019 Aug 16.  PMID: 31425751
Hillier TA, Pedula KL, Vesco KK, Oshiro CE, Ogasawara KK.
Impact of Maternal Glucose and Gestational Weight Gain on Child Obesity over the First Decade of Life in Normal Birth Weight Infants.
Matern Child Health J. 2016 Aug;20(8):1559-68. doi: 10.1007/s10995-016-1955-7. PMID: 27154523
Hillier TA, Ogasawara KK, Pedula KL, Vesco KK.
Markedly different rates of incident insulin treatment based on universal gestational diabetes mellitus screening in a diverse HMO population.
Am J Obstet Gynecol. 2013 Nov;209(5):440.e1-9. doi: 10.1016/j.ajog.2013.06.044. Epub 2013 Jun 28. PMID: 23816844  Free PMC Article
Full List of Publications:
CHARTGLUCOSE4MOMS: CHARACTERIZING, BY TRIMESTER, CONTINUOUS GLUCOSE MONITORING MEASUREMENTS FOR DETERMINING EFFECTS ON MATERNAL & OFFSPRING METABOLIC SEQUELA

Gestational diabetes (GDM) is a type of diabetes that develops during pregnancy that increases the risk of pregnancy and birth complications. New tests may allow doctors to identify women with GDM earlier and more accurately than the tests currently being used, but we need to understand them better. We will recruit 400 pregnant women and screen them using both traditional and new GDM screening tools at 12, 20, and 28 weeks of pregnancy to determine how well these tools identify women who are at risk of complications and need treatment.

Sponsor: NIH/NIDDK

Co-Principal Investigator: Teresa Hillier, MD, MS

KPHI Co-Investigator: Caryn Oshiro, PhD