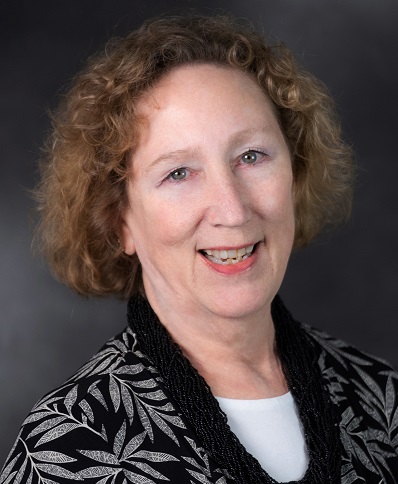 Beth Waitzfelder, PhD
Senior Investigator (Retired 2020)
Beth Waitzfelder, PhD, is a sociologist with a research portfolio focusing on the organization and processes of health care delivery for groups of people defined by widely varying social and clinical characteristics. Her interests include health care organization and quality, health disparities, and epidemiology studies describing patterns of diabetes, cardiovascular disease, mental health, and associated health care utilization.
Dr. Waitzfelder has worked as a community-based investigator and within research departments of large general health and mental health care systems for more than 25 years. Throughout much of her career, she has addressed appropriate methods of inclusion and consideration of the broad and diverse population of Asian Americans, Native Hawaiians and Pacific Islanders, and well-defined mixed race groups.
Before joining CIHR in 2010, Dr. Waitzfelder was the assistant director of research and evaluation at a psychiatric center in New York and an investigator at the Pacific Health Research Institute (PHRI) in Honolulu.  
She received her bachelor's and master's degrees in sociology from the State University of New York at Buffalo and her doctorate in sociology from the University of Hawaii.
Selected Publications:
Full List of Publications:
Studies:
UNDERSTANDING FAMILY ECONOMIC IMPACT OF CHRONIC CHILD HEALTH CONDITIONS

Families bringing up a child with autism face major costs, including expenses for medical and other services. In addition, parents or guardians must often spend time managing the child's condition and coordinating services, which may mean they work less. Our study will recruit 1500 families to gather information on the costs these families face. No previous research has examined the cost of autism from a family perspective. Understanding these costs will help governments to develop policies to support these families.

R01MH106680

Sponsor: NIH/NIMH

Subcontract to Kaiser Permanente Northwest

KPHI Co-Investigator (Until August 31, 2020): Beth Waitzfelder, PhD

CARDIOVASCULAR DISEASE AMONG ASIANS AND PACIFIC ISLANDERS (CASPER)

The results of this study will provide important new information about the underlying causes of disparities in cardiovascular disease among a rapidly growing segment of the US population, Asians and Pacific Islanders, with findings potentially relevant to other minority populations. Study results will have practical utility in the strategic design of interventions to improve primary and secondary prevention of cardiovascular disease among Asian and Pacific Islander populations.

R01HL126172

Sponsor: NIH/NHLBI

Principal Investigator (Until August 31, 2020): Beth Waitzfelder, PhD

UNDERSTANDING THE MULTILEVEL DRIVERS OF LIVER CANCER DISPARITIES

While most cancer incidence and mortality in the United States are declining, the burden of liver cancer is increasing; yet, we do not understand what causes 40% of these cancers. Furthermore, this cancer impacts racial/ethnic groups disproportionately, with minority racial/ethnic groups who are diagnosed at rates approximately twice that of non-Hispanic Whites. Therefore we propose to study the relative contribution of established and emerging risk factors, discover and validate novel risk factors, and to understand patient, clinician, health care system and geographic factors that influence surveillance; these findings can then be used to inform strategies in clinical and community settings to reduce the burden of liver cancer particularly for those at high risk.

R01CA225478

Sponsor: NIH/NCI

Subcontract to University of California, San Francisco

KPHI Co-Investigator (Until August 31, 2020): Beth Waitzfelder, PhD

KPHI Co-Investigator (As of September 1, 2020): Yihe Daida, PhD

MENTAL HEALTH RESEARCH NETWORK III

The Mental Health Research Network will conduct practice-based mental health research in large health care systems serving over 25 million patients in 16 states. Infrastructure will include an Administrative Core responsible for governance, communications, and fostering research collaborations as well as a Methods Core responsible for advancing methods in mental health informatics and analytic methods. Four research projects will leverage this infrastructure to address questions of high priority to patient, health system, and policy stakeholders.

U19MH121738

Sponsor: NIH/NIMH

Subcontract to Kaiser Permanente Washington

KPHI Co-Investigator (Until August 31, 2020): Beth Waitzfelder, PhD

KPHI Co-Investigator (As of September 1, 2020): Yihe Daida, PhD