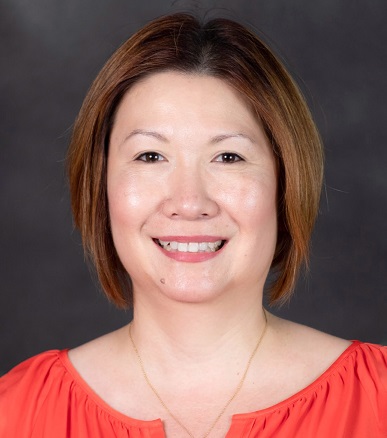 Yihe Daida, PhD, MS
Research Associate III
Contact Info
Email: Yihe.G.Daida@kp.org
Phone: (808) 432-5555 x1487
Yihe Daida, PhD is an epidemiologist and joined Center for Integrated Health Care Research in 2006. She is passionate about improving maternal and child health, and believes that delivery of preventive health services to this population can influence not only the life course of mothers and children, but also the health of future generations.
Her specific interest is in how breastfeeding shapes the development of gut bacteria in infants, and its downstream benefits in protecting against obesity and diabetes. This interest evolved from Dr. Daida's previous work on ethnic differences in upper body fat and nutritional assessments of children and young adults. In these studies, she worked with mother-daughter dyads and Asian and Pacific Islanders, collecting body fat data using DXA scans and anthropometry. Dr. Daida also collected dietary data using dietary records and recalls.
Currently, she is a co-investigator in the Mental Health Research Network, funded by the National Institute of Mental Health, a consortium of research centers within 13 large health systems across the United States. She is also co-investigator on an observational cohort study that assesses the epidemiology and impact of hepatitis B and C.
Yihe received her PhD in epidemiology and Master's degree in nutritional sciences from the University of Hawaii at Manoa.
Selected Publications:
Full List of Publications:
Studies:
MENTAL HEALTH RESEARCH NETWORK III

The Mental Health Research Network will conduct practice-based mental health research in large healthcare systems serving over 25 million patients in 16 states. Infrastructure will include an Administrative Core responsible for governance, communications, and fostering research collaborations as well as a Methods Core responsible for advancing methods in mental health informatics and analytic methods. Four research projects will leverage this infrastructure to address questions of high priority to patient, health system, and policy stakeholders.

U19MH121738

Sponsor: NIH/NIMH

Subcontract to Kaiser Permanente Washington

KPHI Site Principal Investigator: Yihe Daida, PhD

KPHI Co-Investigator: Vanessa Simiola, PsyD

A NEW PROSPECTIVE U.S. COHORT SET WITHIN THE HEALTH CARE SYSTEM INSTITUTIONS TO STUDY CANCER

This is a 10- year prospective, longitudinal biobank study to identify predictors of cancer development in healthy adults.

HHSN2612018000211

Sponsor: NIH/NCI

Subcontract to KP Colorado; Institute for Health Research

KPHI Co-Investigator: Stacey Honda, MD, PhD

KPHI Co-Investigator: Yihe Daida, PhD

SENTINEL INFRASTRUCTURE

The objective of this work is to inform and facilitate development of the Sentinel System and to carry out mandates delineated in FDA Amendments Act (FDAAA). The FDA seeks to support new activities intended to develop the scientific operations required to build an efficient, valid, and reliable Sentinel System.  These funds support development of a single Coordinating Center that provides the FDA with a "laboratory" for developing and evaluating scientific methods that might be used in a fully operational Sentinel System; affords the FDA the opportunity to evaluate safety issues using existing electronic health care data systems; and allows the FDA to learn more about the barriers and challenges, both internal and external, to building a viable and accurate system of safety surveillance for FDA regulated medical products.

HHSF220301001T

Sponsor: Food Drug Administration

Subcontract to Harvard Pilgrim Health Care

KPHI Co-Investigator: Yihe Daida, PhD

PREDICTIVE MODELING: THE ROLE OF OPIOID USE IN SUICIDE RISK

Suicides and opioid-related overdoses have many overlapping risk factors, and both have been increasing over the past decade, causing concern that many overdose deaths may actually be suicides. We developed robust models to predict suicide attempts and deaths following outpatient health care visits. We also developed algorithms to identify opioid-related overdoses and classify them as unintentional or intentional suicides. In the proposed project these lines of work converge to identify important, understudied opioid-related predictors and moderators of suicide risk.

R01DA047724

Sponsor: NIH/NIDA

Subcontract to Kaiser Permanente Northwest

KPHI Co-Investigator: Yihe Daida, PhD

SUICIDE RELATED RISKS ASSOCIATED PRESCRIPTION OPIOID DE-PRESCRIBING

This project will assess overdose and suicide-related outcomes associated with prescription opioid deprescribing in a large, multisite, nationally representative, observational study using data from six health systems.

Sponsor: Food and Drug Administration

KPHI Co-Investigator: Yihe Daida, PhD

UNDERSTANDING THE MULTILEVEL DRIVERS OF LIVER CANCER DISPARITIES

While most cancer incidence and mortality in the United States are declining, the burden of liver cancer is increasing; yet, we do not understand what causes 40% of these cancers. Furthermore, this cancer impacts racial/ethnic groups disproportionately, with minority racial/ethnic groups who are diagnosed at rates approximately twice that of non-Hispanic Whites. Therefore we propose to study the relative contribution of established and emerging risk factors, discover and validate novel risk factors, and to understand patient, clinician, health care system and geographic factors that influence surveillance; these findings can then be used to inform strategies in clinical and community settings to reduce the burden of liver cancer particularly for those at high risk.

R01CA225478

Sponsor: NIH/NCI

Subcontract to University of California, San Francisco

KPHI Co-Investigator (effective 9/1/2020): Yihe Daida, PhD

CHRONIC HEPATITIS B AND C COHORT STUDY

The goal of this multisite, data-only study is to improve the understanding of chronic viral hepatitis and the impact of screening, care, and treatment recommendations, by establishing the first comprehensive U.S. longitudinal observational cohort of 15,000 or more patients with chronic viral hepatitis C and B urban centers in 4 states: Hawaii, Michigan, Oregon, and Pennsylvania.

Sponsor: Gilead Sciences

Subcontract to Henry Ford Health Services

KPHI Co-Investigator: Yihe Daida, PhD

CHRONIC HEPATITIS COHORT STUDY

This study will improve understanding of viral hepatitis-related health disparities and comorbidities, especially regarding how these differences impact access to and uptake of antiviral therapy. This data will be used to enhance and advance translation of hepatitis research into evidence-based policy and practice.

U18PS005154

Sponsor: CDC

Subcontract to Henry Ford Health System

KPHI Co-Investigator: Yihe Daida, PhD